Date/Time
Date(s) - 19/09/2017
10:00 pm - 11:00 pm ET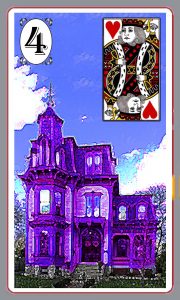 Lenormand Readings: This great deck has nearly become a sole use set for reading clients, with a phenomenal amount of information available in a full card reading. (which I will demonstrate during the show before I get around to the quick fire readings).
Join in live to get your reading with Dorothy and win a chance to get your own full Lenormand reading absolutely FREE plus two copies of Channeling Lenormand will also be on offer in a lucky draw at the end of the show. See you there!
Category(ies) No Categories
Recent Listeners
energytherapies
mamad
toni5
iris
julie
ann-iva
kim-brown-griffith
michelle-beauchemin-hurney
michhurney
dragonfly
booboo714
amy-cavanaugh
slbeck
marymargaret827
garnetv