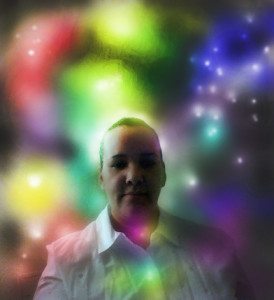 Dorothy is a professional Clairvoyant specializing in Aura & Tarot readings with future projections. Energy Therapy is her passion, her aim in life is to find that balance for her clients, between life challenges and happiness.
With a Diploma in Clinical Hypnotherapy achieved at the NZ school of Hypnosis she currently offers affordable hypnosis and meditation downloads, and is uniquely qualified for those wanting to engage in self development programs. Spiritual Mentoring and Behavioural Changes can be the catalyst to a brighter future or more exciting now. Having developed and founded the Vibrational Expansion Technique of energy therapy she moved on to train the professionals to Diploma Level while working toward a deeper understanding of the Energetic interactions of both the body and psyche. Truly fascinating stuff.
For your questions about love, life, career and finances,health, Future projections and Strategies for success in life and career.Information is a powerful resource when used consciously and with mindfulness it can also be as healing as an energy session when absorbed and fully understood. Dorothy always endeavours to meet your highest need, with a strong work ethic and a non judgmental approach to problems you may be facing as you seek out a better way of living.  Dorothy's Testimonials
    12 Month Forecast  (via email)   click to buy  $60 Month by month for  2017 or from the current month in any year.
Your month by month guide laid out reference style, highlighting financial, romantic and career months, what to avoid if necessary and what to encourage for the best results. It is often said that the difference between good fortune and woes is divine timing. Play to your strengths and invite the ultimate good timing practices into your life by being a step ahead.
My SERVICES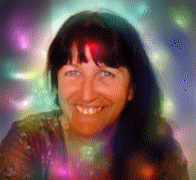 Check out services and prices just to the right in the sidebar. Quickie services are email only and suitable when you have a burning question or two. 30 minute sessions can be via email or live on skype as a call or video session, the 1 hour option covers anything you can imagine you want to know. Both the 30 minute and 1 hour options can be tarot, oracle cards, clairvoyance or aura readings. Flexi programs are about more than readings, they include energy work, trance therapies or training in any area of interest. Chat with me to determine the best option for you.
I also have some specialized services that you can hit the right pay button above, and add a note saying what you are seeking:
Energy Totem Picture and reading (email only) $40 click to buy. Expected waiting time approximately 48 hours from order.
I love doing these, they represent an inner you and how that looks as a picture. When you understand your inner working you can use it to your advantage to ensure success in any venture. As an added bonus you get a very personalized wallpaper for your computer, print the picture as cards, or frame and hang it on your wall.
Chaos Tarot $100 (live only) Layout image and Interpretation, this is a big reading and takes 1 1/2 hours. The cards are drawn with the layout recorded or you can go live on skype.
Distant Energy  FREE just ask
Aura Reading (choose 30 or 60 minute sessions) $100 if you want to add a future projection. These pictures move and are sent to you as a video and a still photo. 30 minutes are email only the hour and up sessions are live via skype or Dorothy can call you. Aura diagnosis is an exciting way to remind you of your own magnificence, help to identify physical issues and stabilize emotional problems, during a live session Dorothy works energetically to release any areas that may be holding you back.
Future projections are typically 60 minutes, and include the influences that will come into play from the present and up to two years from now. Once a picture is completed an arrangement for the live session gets things under way.
Chakra Reading (choose 30 or 60 minute sessions, if you are seeking chakra development $100 for 1 live plus the picture diagnosis.
These are great for body healing, trauma release and if you go for development for increasing psychic potential, re-balancing emotions and grounding the mind.
Personal/Spiritual development click here Dorothy's Classes
Sponsored Ad: