Date/Time
Date(s) - 26/09/2017
10:00 pm - 11:00 pm ET


Call in number: 631-353-4342 and enter 70014 as show #
No shows on this channel are currently available to join.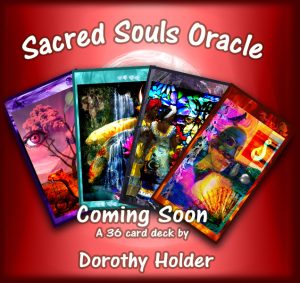 Come along and enjoy Dorothy's Oracle deck. Anyone who comes to the show can get a reading, if you comment that you are coming, the spread will be done in advance.
In show mention the 1 thing that stands out for you in your card to deepen the information. This deck is still not published (grown) which effectively makes Intuitalks viewers the first in the world to see and experience the,.
Category(ies) No Categories
Recent Listeners
energytherapies
michelle-beauchemin-hurney
toni5
iris
christy-wilkinson
mediumreneerichards
garnetv
amy-cavanaugh
julia-ladd
dan
geminimoon