Date/Time
Date(s) - 01/12/2016
9:30 pm - 10:30 pm ET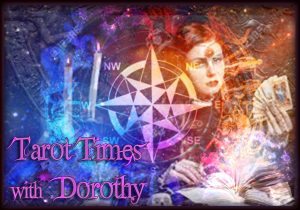 On the first of every month Dorothy will bring you the influences, strengths and weaknesses. Be ahead of the game, time your strategies and match your plans to your strengths, know when to ask for that raise by checking in on the bosses influences. Get to know what is going on for your  partner, family or friends. when are they most likely to say yes, or no. Tarot Times can be an invaluable resource for the savvy life planner.
Category(ies) No Categories
Recent Listeners
mia
dan
gabriela-aguero
toni5
energytherapies
kirk
aka11
supernaturalradio
wingzoflight
yournumberforecast
jennifersjourney444gmail-com
alohajay
judibeth
garnetv